Your organization's quality management systems (QMS) can help to optimize performance, drive cost savings and improve customer satisfaction. Hurry to work with OSS Middle East to certify your QMS and realize your business objectives. You can also bundle our certification services to increase auditing efficiencies.

What is Quality Management
Quality management is the way to manage all activities and actions that must be completed to keep a certain degree of distinguish, including developing and executing a quality policy, as well as generating and implementing quality planning and assurance, quality control, and quality improvement.
The staff working in the Quality management field refer to it as Quality Management System (QMS). The deployment of a QMS often begins at the executive level, with the definition of corporate goals and objectives.
These aims and goals are translated into policies, methods, and standard operating procedures (SOPs) that are implemented throughout the business.
What is the Importance of Quality Management?
Quality management is critical to the growth and performance of any firm. It is also a valuable resource in the struggle for client connections since it strives to provide a better customer service experience. Quality must be maintained at all levels for your business to prosper.
Companies may put in place systems to guarantee that their goods satisfy the highest quality requirements and work properly. The aim is to increase customer happiness while driving corporate growth.
Let us provide you with 6 reasons why it is important to implement a quality system in your corporate:
Coherent quality and production of the products:
The importance of quality management resides in its potential to assist businesses in improving the dependability, durability, and performance of their goods. These elements help a company stand out from its competition.
Better goods result in happy consumers and increased income. Quality management systems, such as ISO 9001, establish clear communication structures, roles, and duties across all divisions, in addition to product quality. As a result, staff morale rises, performance improves, and efficiency rises.
Achieve customer satisfaction:
Consumers are more demanding than ever in today's competitive economy. Because to technological advancements, they may pick from thousands of brands and have access to millions of outlets. If you want your company to stand out, you must meet or surpass their expectations.
Quality management may assist you in converting prospects into loyal clients by constantly refining your goods, absorbing modifications, and eliminating flaws. It also provides businesses with the knowledge they want to build items and services that customers desire. In the long term, this increases your market share and offers your company a competitive advantage.
Higher Productivity Levels:
Employee productivity increases when the company recognizes and implements the Importance of Quality Management in all its business activities.
They are aware and realize that they are working on something unique and of high quality, and that because of the impediments and bottlenecks which are immediately ironed out resulting in enhancing their production levels.
Reduced Risk Possibilities:
Risk management isn't only about selecting proper company insurance and investing in cutting-edge data security tools. There are several concerns to consider after your items leave the facility. Recalls, for example, can cause considerable long-term financial losses as well as negatively impact the customer experience.
They may also have a negative impact on your brand and reputation. You, as a business owner, are accountable for the expenses of product recalls. In the worst-case situation, you may be forced to deal with lawsuits and perhaps declare bankruptcy. As a result, businesses cannot afford to neglect or dismiss the significance of quality management.
When a company adheres to the Importance of Quality Management, it also adheres to a set of standards and principles that have been developed for each of its business processes. And everyone in the business, from the top management to the management trainees, must follow the same rules.
Consequently, there are fewer human mistakes, which increases productivity and job efficiency. Furthermore, with fewer human mistakes, there is a far lower probability of harm.
Stand out in the competition:
Small firms exert so many efforts to compete with their larger counterparts. It is critical to provide great products and services. Quality management systems give information and rules to ensure that things are done correctly.
Furthermore, they assist your company in achieving maximum cost efficiency and resource usage.
In the long term, these actions build your company's brand, propelling you beyond your competition and leading an advanced market position since they enhance your goods and business processes.
The Importance of Quality Management for Organizations:-
Quality is one of the most important management principles. Maintaining quality in all aspects of the business allows the company to acquire loyal consumers, keep cash flows consistent, and surpass the competitors in the market.
---
OSS Middle East offers third party registration for ISO 9001 the Quality Management System (QMS). At OSS, they approach registration from the client´s perspective using a non-adversarial, value-added approach. This approach enables you to see the result at each stage of the registration process so that you can continuously generate improvement within your system, OSS has developed extensive experience and understanding for auditing continuous improvement, and process based systems through its close tied with the automobile industry. This experience and understanding position OSS as a leader in providing real value to those companies seeking registration to ISO 9001.
---
OSS Middle East offers third party registration for ISO 14001 the Environmental Management System (EMS). Similar in approach to quality registration. Oss´s approach to the EMS registration process is not only value added but also user friendly. It enables you to see the result in each stage so that you can generate improvement within your system on an ongoing basis. Whether you choose to integrate EMS with an existing quality management system like ISO 9001 or if you wish to have stand-alone EMS system, OSS will tailor an approach to meet your needs.
---
OSS Middle East offers third party registration for OHSAS 18001 the Occupational Health and Safety Management System. OHSAS specification gives requirements for an occupational Health and Safety Management System, to enable the organization to control its occupational health & safety to improve its performance. It has been developed to be compatible with the ISO 9001 (Quality) and ISO 14001 Environmental Management System standards, in order to facilitate the integration of all. OHSAS gives confidence to employees, employers and regulatory authority.
---
Occupational Health and Safety – ISO 45001
Occupational Health and Safety Management System (OHSMS) came into existence very recently and implemented from the year 2018. It is the extension of ISO Standard Series for Health & Safety as ISO 45001.
It is an International standard which is common across the globe and providing the same platform for same Health & Safety practices irrespective of region and culture. ISO 45001:2018 is designed in such a way that it is preventing the Injuries, Health and fatal accident onsite. It is very useful for the small, medium and large enterprises which are working in the different regions of the world and practicing the same process of the Health & Safety measures.
---
OSS Middle East offers third party registration for ISO 22000 the Food Safety Management System (FSMS). FSMS specification is a generic Food Safety Management System standard. It defines a sat of general food safety requirements that apply to all organizations in the food chain. It can be used by organization directly involved in the food chain. It applies to all organizations in the chain it doesn´t matter how complex the organization is or what size it, ISO 22000 can help ensure the safety of its food products.
---
Information Security Management System ISO 27001
OSS Middle East offers third party registration for ISO 27001 Information Security Management System (ISMS). ISMS is a suite of activities concerning the management of information risks (called 'information security risks' in the standard). The ISMS is an overarching management framework through which the organization identifies, analyzes and addresses its information risks. The ISMS ensures that the security arrangements are fine-tuned to keep pace with changes to the security threats, vulnerabilities and business impacts – an important aspect in such a dynamic field. The standard covers all types of organizations (e.g. commercial enterprises, government agencies, non-profits), all sizes (from micro-businesses to huge multinationals), and all industries or markets (e.g. retail, banking, defense, healthcare, education and government)
---
ISO 21001 is an international standard developed by the International Organization for Standardization which provides management tools for organizations that offer educational products and services. It intends to help educational providers meet students requirements and needs. ISO 21001 is based on ISO 9001 – Quality Management Systems, but it provides a specific framework for educational organizations that aim to enhance the satisfaction of their learners by improving the educational processes and ensuring conformity to learners' requirements. The standard can be applicable to all organizations that provide a curriculum for the development of knowledge, skills and attitudes by means of different lecturing methods.
---
ISO 50001 was released by ISO in June 2011, and is suitable for any organization – whatever its size, sector or geographical location.
The standard specifies the requirements for establishing, implementing, maintaining and improving an energy management system, whose purpose is to enable an organization to follow a systematic approach in achieving continual improvement of energy performance, including energy efficiency, energy security, energy use and consumption. The standard aims to help organizations continually reduce their energy use, and therefore their energy costs and their greenhouse gas emissions.
---
Hazard Analysis and Critical Control Points (HACCP) is a process control based system for food safety. The HACCP principle for Food safety has been developed based on guidelines for HACCP application as per the Codex Alimentarius Commission. The HACCP system is a process control system guidelines which is applicable to any organization those who are dealing with Manufacturing, trading, supply, retailing, packing, transportation, farming etc of food product. The HACCP system provides the guideline to identify the food safety Hazards (Physical Hazards, Chemical Hazards & Biological Hazards), evaluation of Food safety Hazards and Food safety Risk analysis, establishing the PRP's, setting of product characteristics, Critical control points, critical control limits, validation , verification , identification of potential emergency situations related to food safety etc.
---
Halal certificate is a document that guarantees that products and services aimed at the Muslim population meet the requirements of Islamic law and therefore are suitable for consumption in both Muslim-majority countries and in Western countries where there are significant population group who practice Islam (France, Germany, United Kingdom, Spain). Halal certification is a process which ensures the features and quality of the products according to the rules established by the Islamic Council that allow the use of the mark Halal. It is mainly applied to meat products and other food products such as milk, canned food and additives. Specifically, for meat products Halal certifies that the animals were slaughtered in a single cut, thoroughly bled, and their meat have not been in contact with animals slaughtered otherwise and, especially, with pork. Products that are Halal certified are often marked with a Halal symbol, or simply the letter M (as the letter K is used to identify kosher products for Jewish population). See also Kosher certificate. Model of Halal Certificate.
---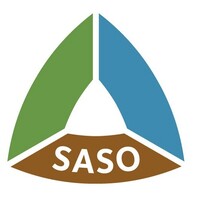 A SASO certificate is a document used in Saudi Arabia to ascertain that imported goods have been successfully inspected and tested to meet the safety and quality standards of the country. Goods imported to Saudi Arabia cannot be cleared without proper documentation.
The SASO certificate is used as a passport for clearance of the imported goods. However, even if you have SASO document for your goods, the customs officials still have the right to conduct more test procedures and inspections once your goods reach Saudi Arabia.
---
GLOBALG.A.P. is a farm assurance program, translating consumer requirements into Good Agricultural Practice. Europe GAP is a common standard for farm management practice created in the late 1990s by several European supermarket chains and their major suppliers. GAP is an acronym for Good Agricultural Practices. It is now the world's most widely implemented farm certification scheme[citation needed]. Most European customers for agricultural products now demand evidence of Europe GAP certification as a prerequisite for doing business.
---
GMP refers to the Good Manufacturing Practice regulations promulgated by the US Food and Drug Administration under the authority of the Federal Food, Drug, and Cosmetic Act (See Chapter IV for food, and Chapter V, Subchapters A, B, C, D, and E for drugs and devices.) These regulations, which have the force of law, require that manufacturers, processors, and packagers of drugs, medical devices, some food, and blood take proactive steps to ensure that their products are safe, pure, and effective.
---
Global Food Safety Standard has set the benchmark for over 20 years. Adopted by over 20k sites in 130 countries, and accepted by70%of the top 10 global retailers,60% of the top 10quick-service restaurants, and 50% of the top 25 manufacturers.
Now in its 8th edition, the standard has constantly evolved to protect the consumer. It was the first standard to be GFSI benchmarked, as well as introduce food safety culture requirements, define food fraud, and reduce audit burden through additional modules.
Developed with input from industry, it provides a framework to manage product safety, integrity, legality and quality, and the operational controls for these criteria in the food and food ingredient manufacturing, processing and packing industry.
What is in the BRC Global Standard Food Safety?
The Standards focus on: encouraging the development of product safety culture; expanding the requirements for environmental monitoring to reflect the increasing importance of this technique; encouraging sites to further develop systems for security and food defense; adding clarity to the requirements for high-risk, high-care and ambient high-care production risk zones; providing greater clarity for sites manufacturing pet food; and ensuring global applicability and bench-marking to the Global Food Safety Initiative (GFSI).
---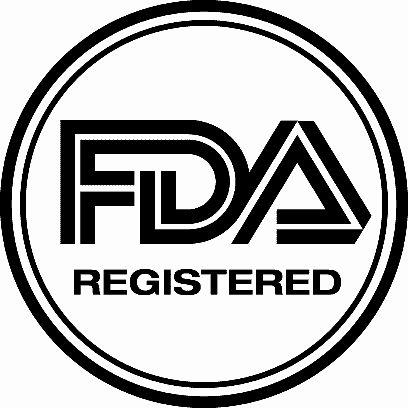 FDA Registration Services for Food, Drug, Medical Device and Cosmetics manufacturing.
FDA registration is a mandatory requirement for food, drug, and medical device facilities. Registration for cosmetics is not mandatory.
The FDA regulates a wide range of products, including foods (except for aspects of some meat, poultry and egg products, which are regulated by the U.S. Department of Agriculture); human and veterinary drugs; vaccines and other biological products; medical devices intended for human use; radiation-emitting electronic products; cosmetics; dietary supplements, and tobacco products.
For Getting a quotation for any of the above Quality Management standards call us:
---
Oss Middle East Company:

Aim to help organization in all sectors in Egypt and Middle East to apply the international standard in Quality Management systems in all fields.

OSS accredited by:-
OSS register by Many Egyptian Organization:
Other Article:-